about
Dates : April 11-22,1993
Appliced Ensembles : 89 Ensembles
Venue : Izumi Hall (Osaka,Japan)
Participated Ensembles : 87 Ensembles
Prize Winners of each Section
SectionI String Quartet
First Prize
Orpheus String Quartet / Germany
Received Premio Valentino Bucchi Prize, Rome International String Quartet Competition; Karl Klingler Prize, Munich International String Quartet Competition. Performs extensively in Europe and America.
Second Prize
Boston Composers String Quartet / USA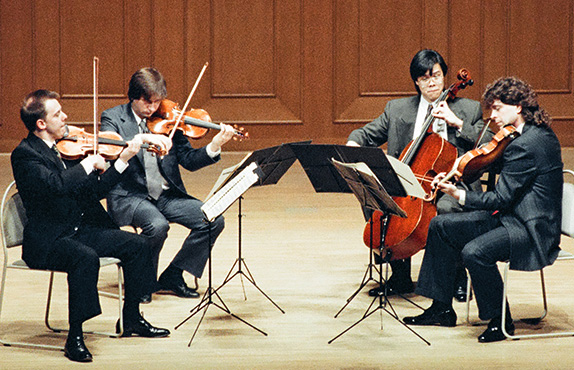 Founded in 1985. Including two tours to Europe, has performed extensively inside and outside of Boston. Actively takes on new works by Boston composers. Has also released CD's.
Third Prize
Lotus String Quartet / Japan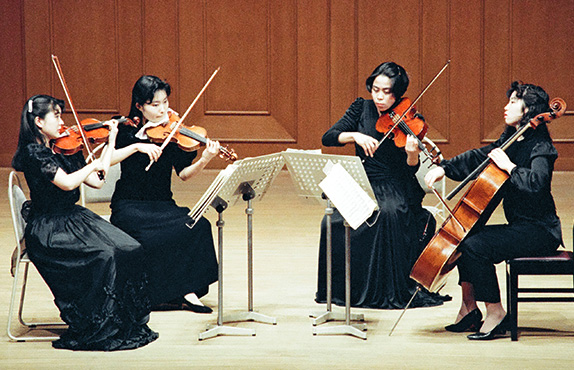 Founded in 1992. Studied under members of the Amadeus String Quartet in October 1992.
SectionII Chamber music from Trio to Nonet excluding String Quartet. Organization by violin, viola, cello, contrabass, flute, oboe, clarinet, bassoon, horn, trumpet, trombone, tuba, and piano.
First Prize
Trio Jean Paul / Germany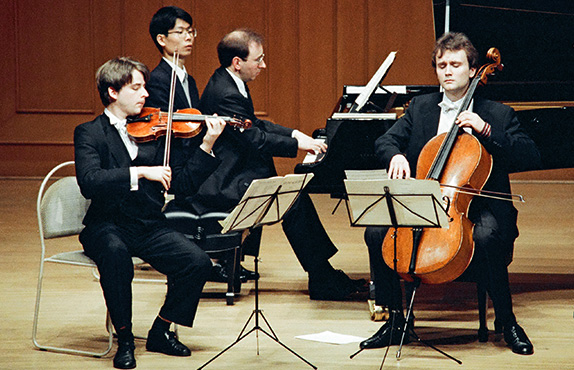 Founded in 1990, America. Performs in concerts and recordings in America, Germany and all over Europe.
First Prize
Delos-Quintet / Germany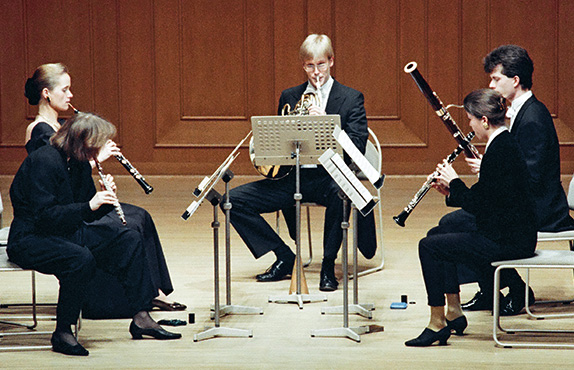 Founded in 1989 for the German "Jugend Musiziert" Competition, in which it won 1st prize. Following this, has been very active, including performances on WDR and other radio and television stations. In 1992 attended a Masterclass by Michael Holtzed in Bobbio, Italy.
Second Prize
Trio Di Torino / Italy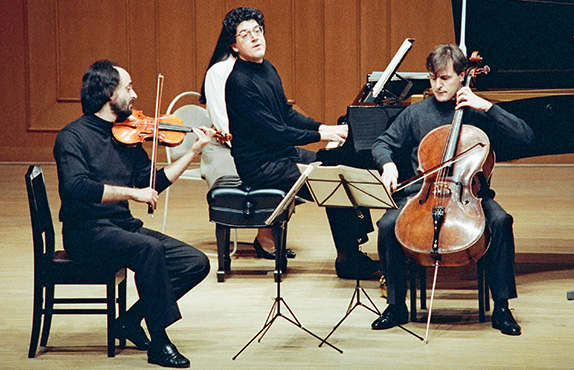 Won 1st prize for Chamber Music at 41st "G.B. Viotti" International Competition in 1990. Regularly performs at festivals and concerts both in Italy and abroad, including the Stefaniensaal concerts in Graz, Austria.
Third Prize
Ensemble Epsilon / France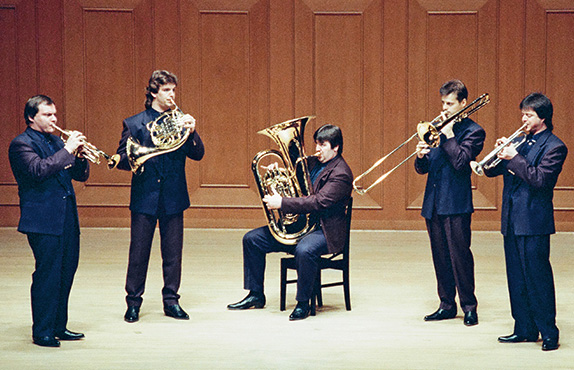 Founded in 1986 by internationally accomplished students of the Paris Conservatory. Starting with the 1988 Narbonne International Brass Quintet Competition, has won prizes at numerous competitions.

Festa Ensembles consisting of 2-6 performers. The combinations are free.
First Prize
Stankov Radionov Duo and Nestorova / Bulgaria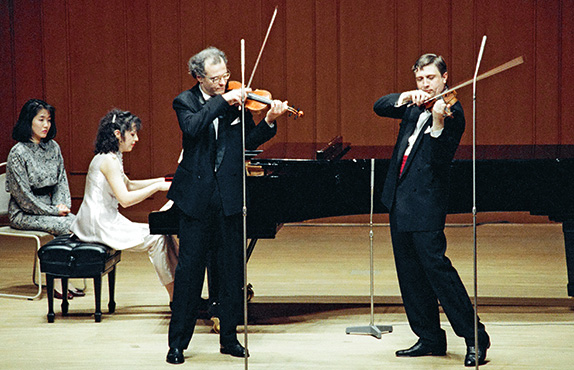 Founded in 1974. Has performed and recorded in Bulgaria, Cuba, and many European countries.
Second Prize
Chinese National Chamber Music Ensemble / China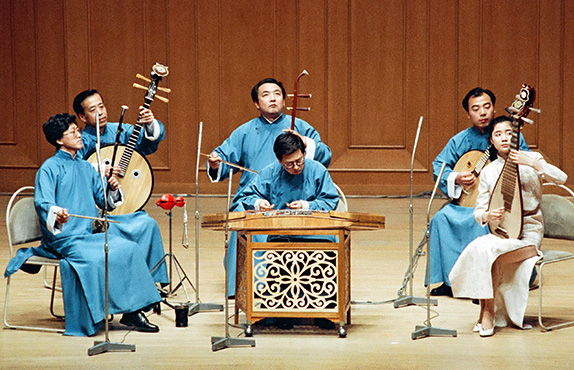 Founded in 1985, the ensemble aims at promoting, performing, excavating, and exploring the essence of Chinese national music. By introducing modern playing techniques and modern tastes into traditional music, the ensemble has pioneered a totally new form of national music. The ensemble is also involved in bringing foreign music performed on traditional Chinese instruments to the people of China.
Third Prize
Trio Bel Canto / USA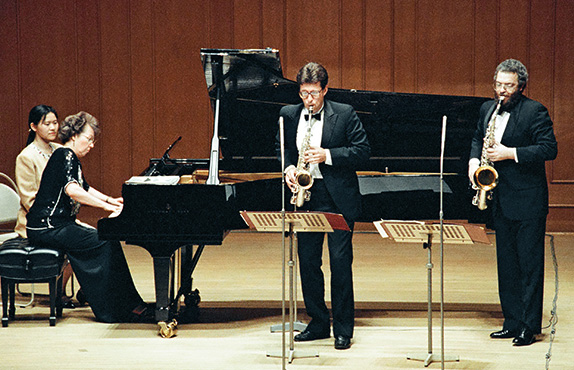 Founded in 1989 at Florida State University. Over ten American and European composers have dedicated works to the Trio. Took part in the Washington D.C. International Saxophone Symposium. Toured Australia in 1992.